How To Dress Like the K-Drama Series, Something In the Rain
It's quite possibly the best romance drama I have ever seen, although to be fair, it's not one of my top genres to watch. However, Netflix's Something In the Rain, a very popular import from South Korea, grabbed me with its wardrobe styling, that and Carla Bruni crooning the show intro "Stand By Your Man". The series focuses on a modern day love story, yet carries traditional themes in regards to romance and marriage culture. Our style heroine is Yoon Jin-ah (played by Son Ye-Jin) a thirty-five year old woman climbing the corporate ladder, while trying to appease her Asian mother's strict dating guidelines all the while she has fallen in love with her bestfriend's younger brother. Her love interest is twenty-something Seo Joon-hee (played by Jung Hae-in) is mature beyond his younger years. Their relationship causes heavy friction between the two families and how this show hooks you is that you indeed fall in love with them falling in love and are terrified of the outcome of them not being together. Then there's the sub-stories, something that Korean shows are very good at writing at such a pace that doesn't over commercialize it into an almost gimmick (yes, comparing it to say most American television). Its vital #metoo plot point included extra tension within the series story line and stayed relevant to the current real life social climates.
Back to the topic at hand, the first few minutes of episode 1, I it really did have me at wardrobe. Jin-ah's style was very on point with how most women are dressing for not just work life, but overall not overdoing an outfit. We know this woman, she invests in good coats, only wears two pairs of jeans and eight pairs of shoes is suffice enough for each season. Since watching Something in the Rain, I've incorporated a few token items from Jin-ah's style. Not because I needed or was looking for a game changer in my everyday wardrobe, but it's rare when you find your similar fashion tastes played out on screen.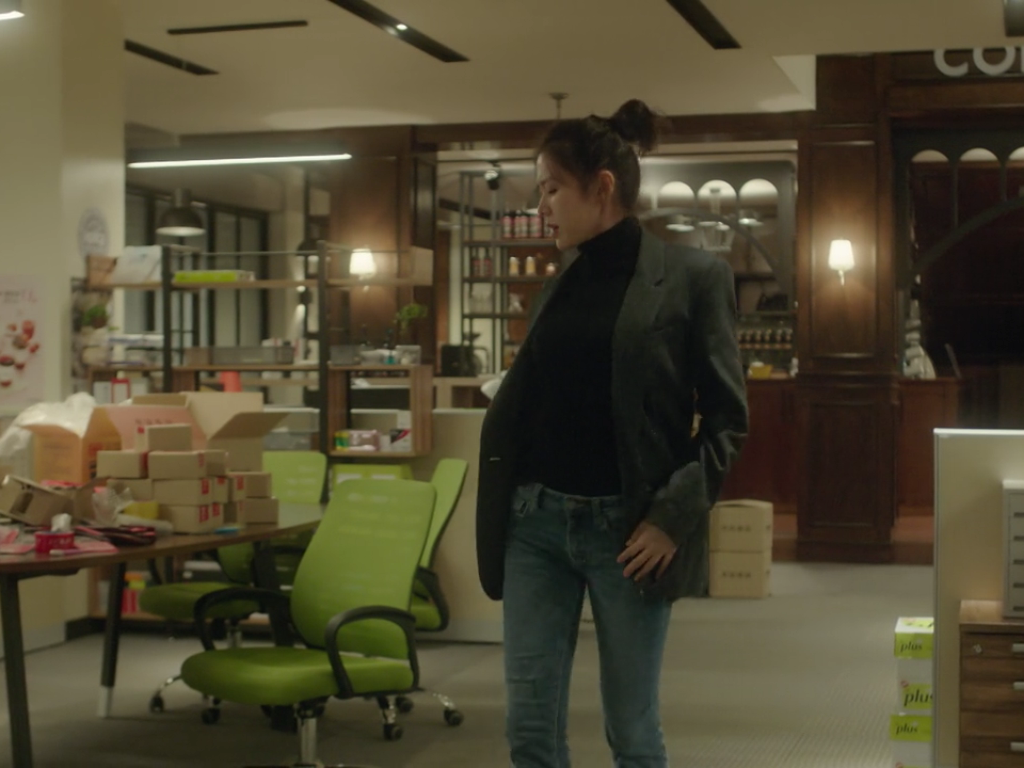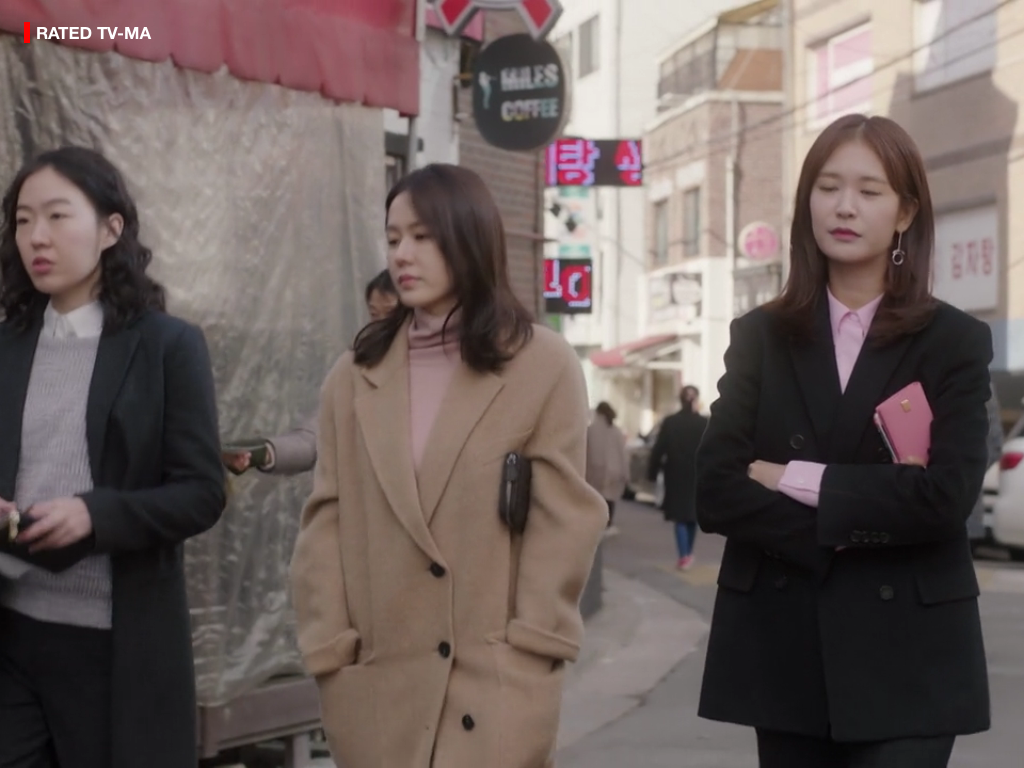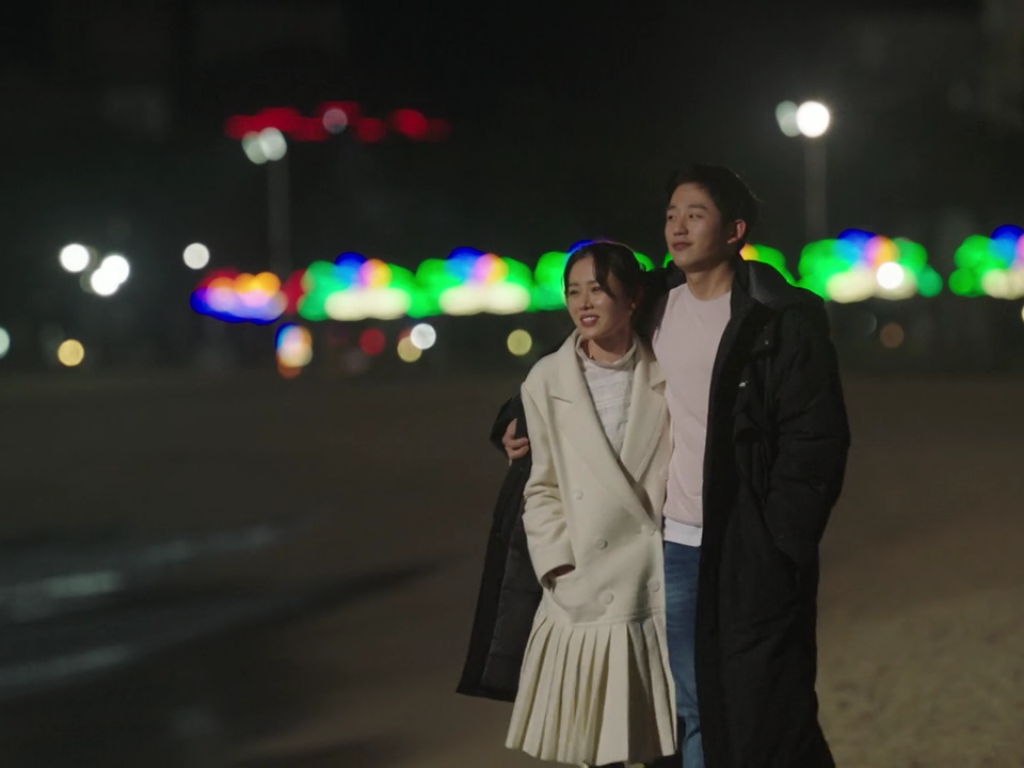 BLAZERS + COATS
I believe it to be a South Korean thing, they know how to wear outerwear in the same vein that Parisian women do.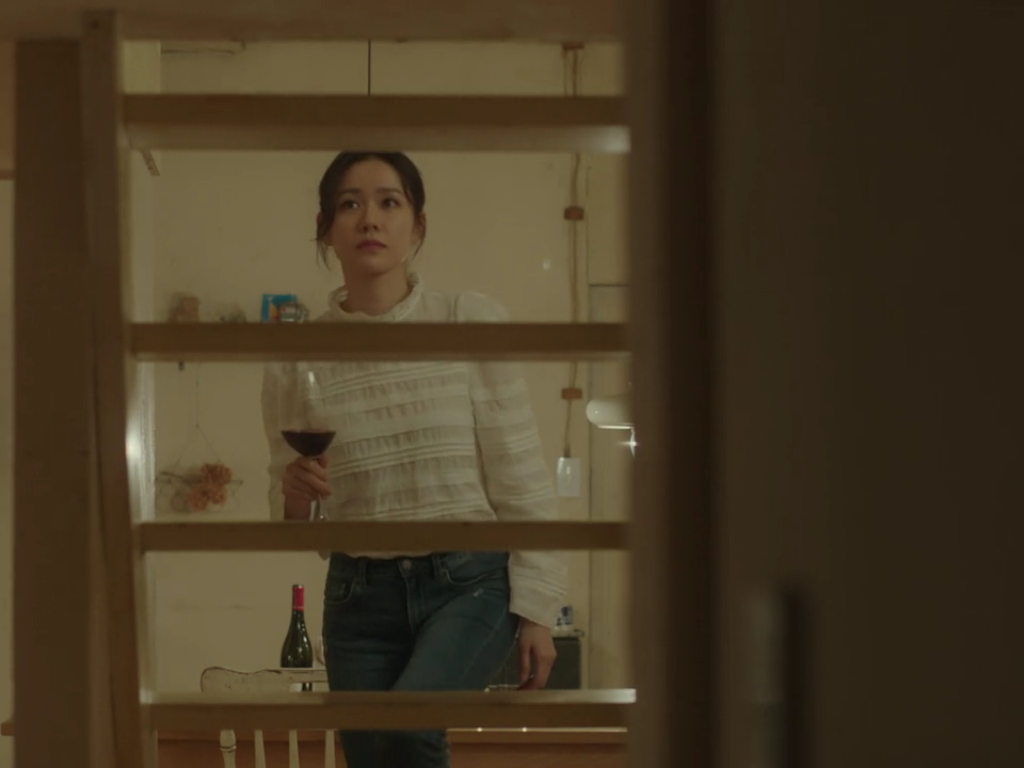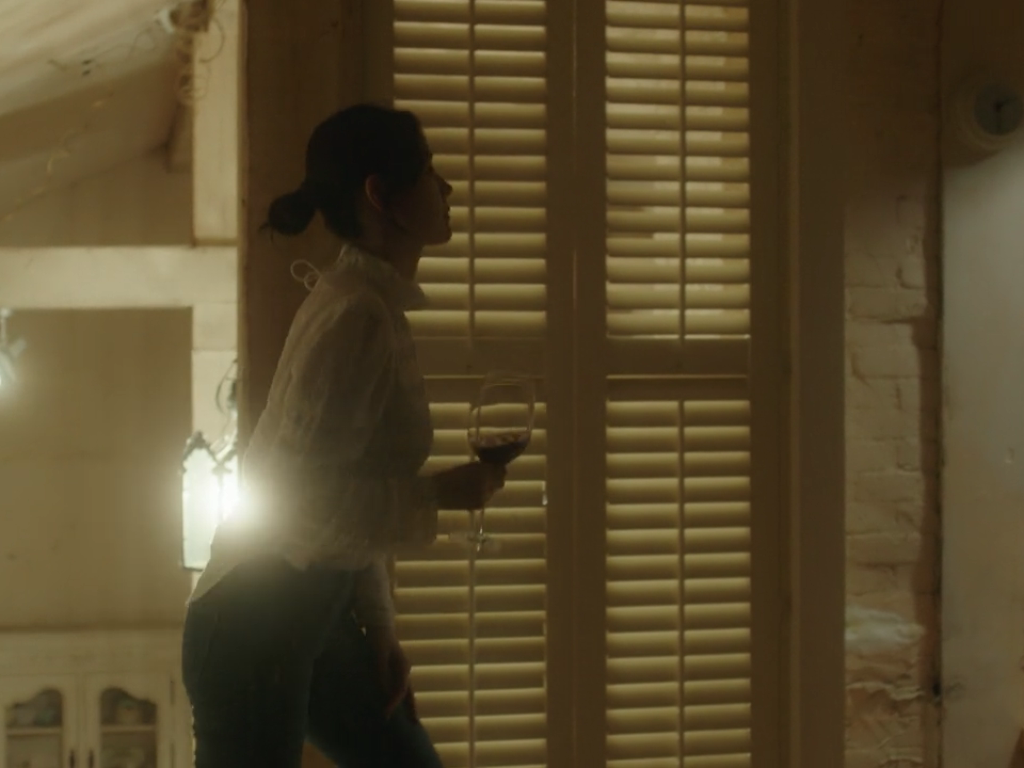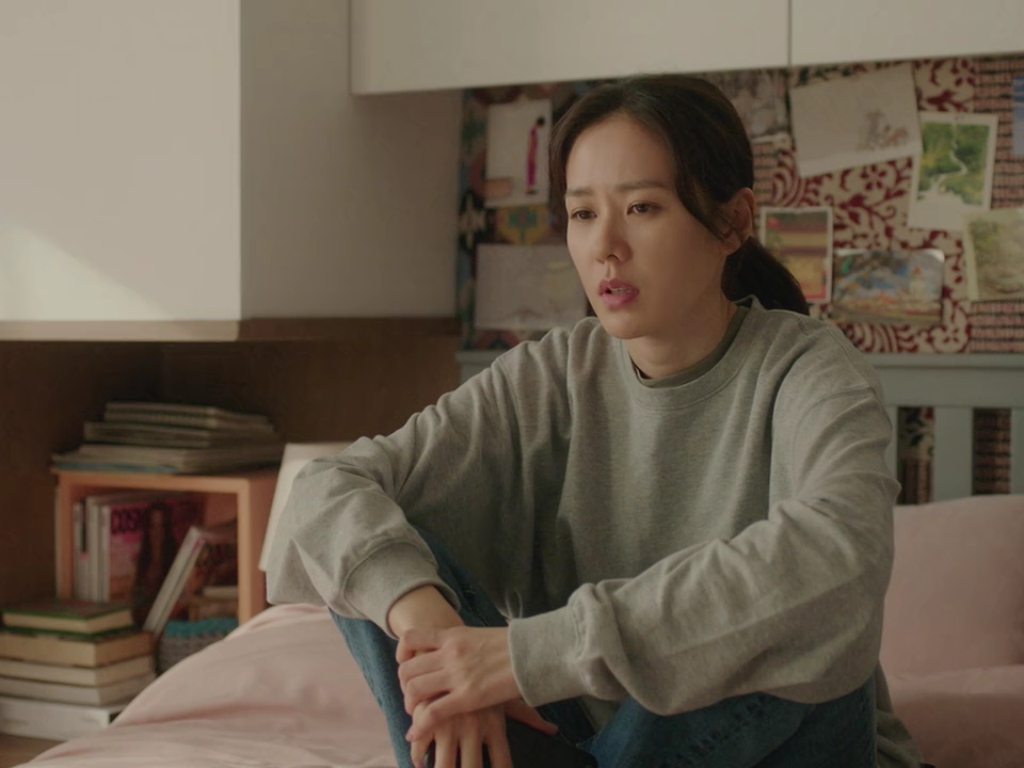 OFF-DUTY CHIC
Jin-ah's casual non-work, weekend style was the most relatable for me. I enjoy removing my office clothes and throwing on a crewneck sweatshirt.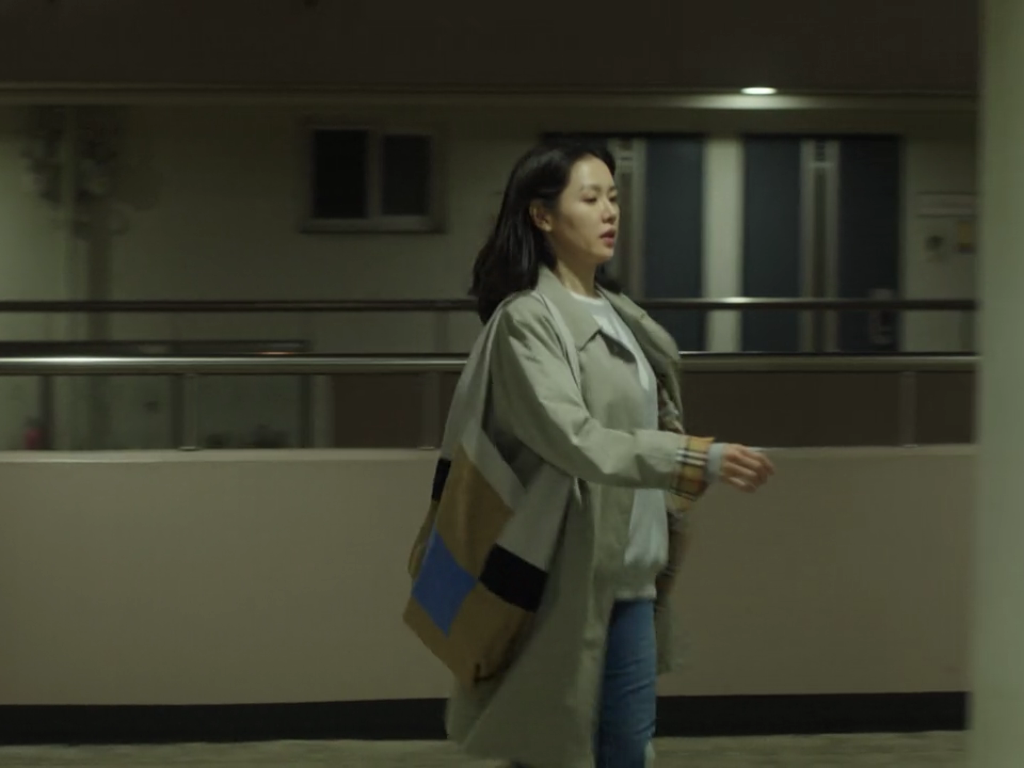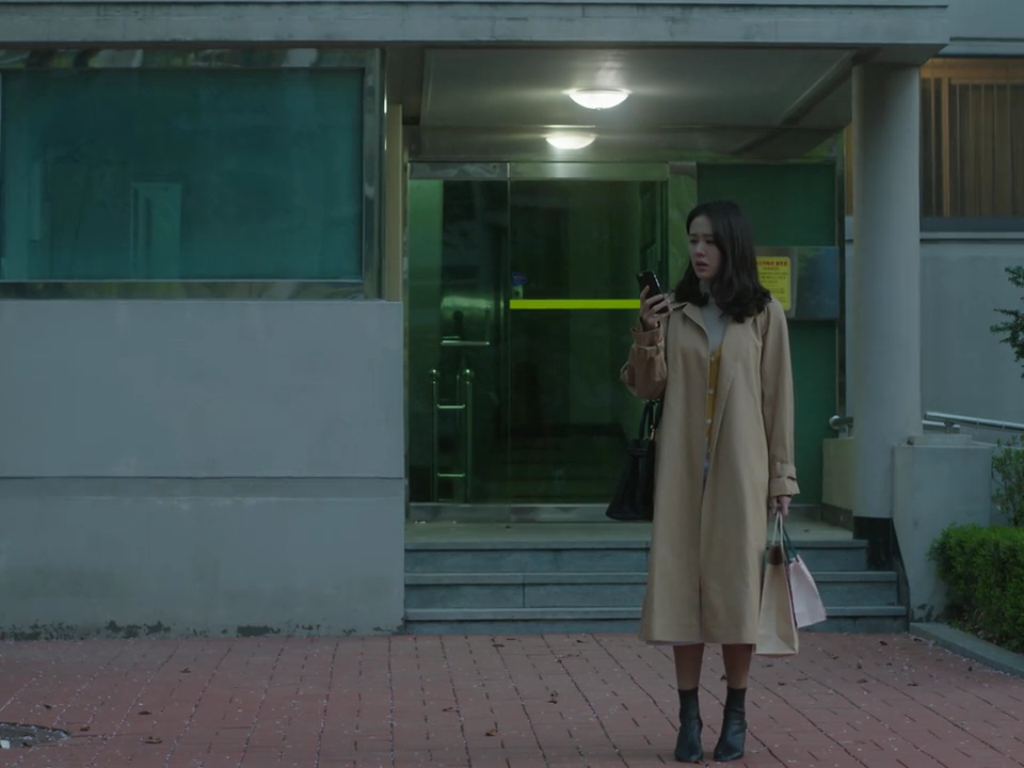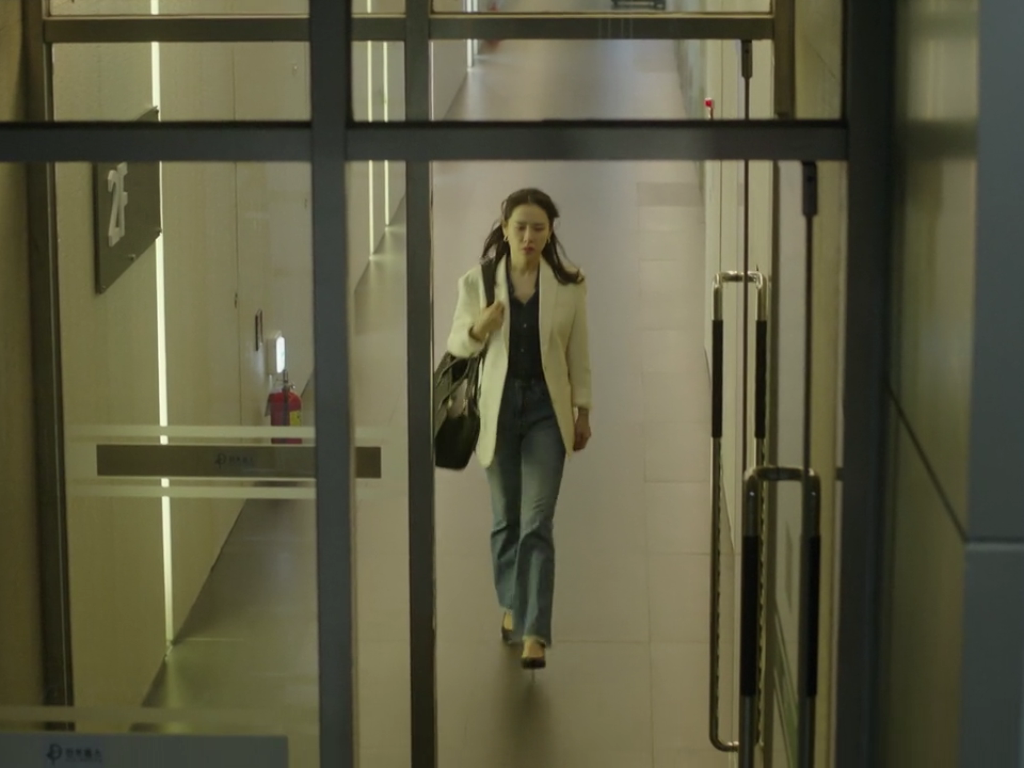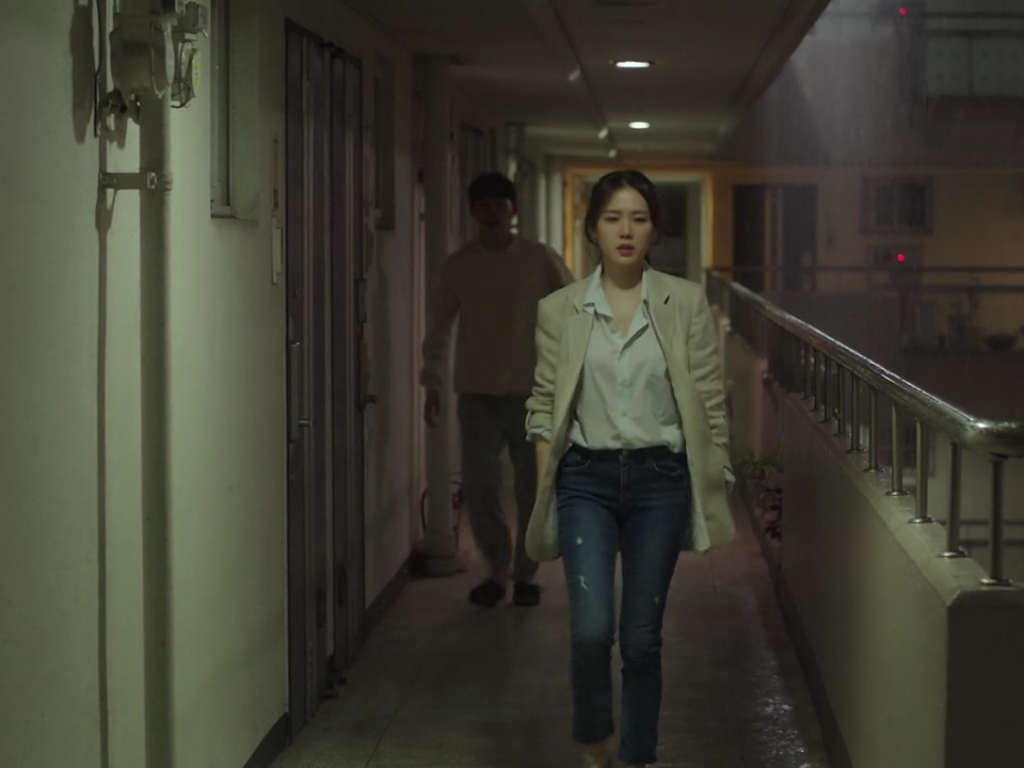 THE LESS IS MORE OUTFIT
I noticed that in the more dramatic scenes, Jin-ah's outfits conveyed a "take me seriously or I'm out of here" persona . It didn't take much for her to feel confident on the outside whenever she was breaking down on the inside. Just goes to show that you shouldn't overthink what you're going to wear, especially when your mind is elsewhere.
*DNAMAG uses affiliate links, but these do not influence our editorial content. We may earn commission for any sales from affiliate links.