Future is Female Directors
We agree to the fullest that the future is bright, because it will be empowered by females in all genres. In the film industry, one that is so severely typecasted as a male dominant workforce, we should not let another year go by of women being forgotten for their directorial talents. But, is it forgetfulness? That question remains to be, like an onion peeled until we can get to the core of the problem. Or maybe we are already there and it's just time to shine a big strobe light on the many successes that women directors have had in the last few decades.
Natalie Portman did a marvelous job at throwing the harsh truth towards the lack of recognition of female directors at the recent Golden Globes. Greta Gerwig's directorial debut of "Lady Bird" won Best Picture for Musical or Comedy, the elephant in the room was why wasn't she nominated for Best Director? How exactly does that work? We'll wait, because we're definitely interested in a bonafide answer. Until then, we need to start spotlighting women directors who are storytelling the fabrics of our lives and the nature of the world through cinema. It's important to do so, because they have been for what seems like a thousand years, yet where's their glory?
The matron saint of female directors. She blessed us with a bevy of tales of New York City, Seattle and brought us into modern days of digital dating.
Films include When Harry Met Sally, Silkwood, Sleepless in Seattle, You've Got Mail.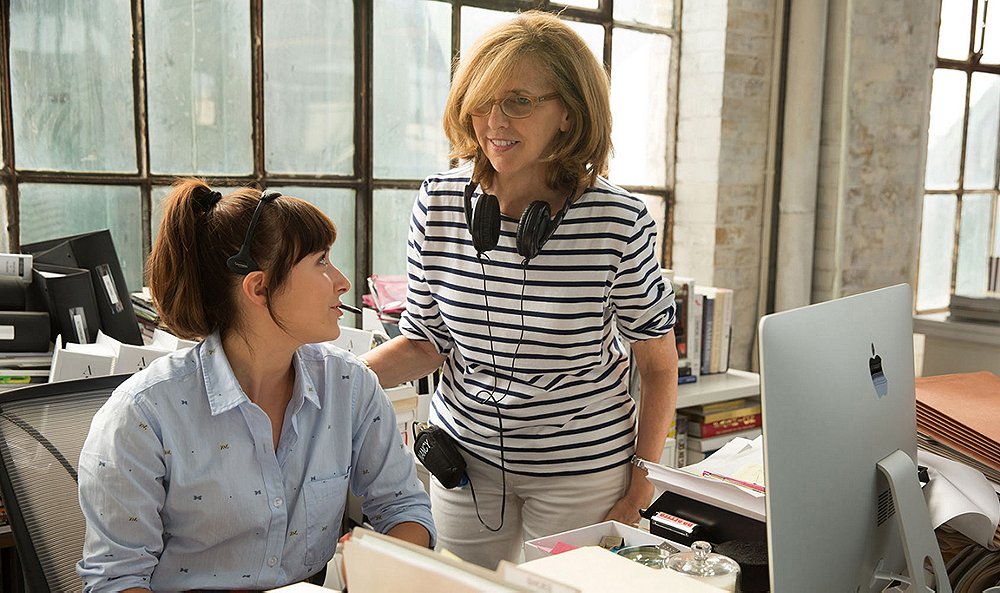 Women in Hollywood want to be in a Nancy Meyers film, because she's the woman's female director and screenwriter. She writes about women, for women. Women like us have spent many lazy Saturdays watching "The Holiday" over and over again.
Films include It's Complicated, Something's Gotta Give, The Parent Trap, Baby Boom, Father of the Bride, The Holiday.
She keeps it simple and complex, because the trials and tribulations of a woman's everyday life are exactly those two things. Any great indie film with a strong female lead and cast, that's what Nicole Holofcener is known for writing and directing.
Films include: Walking and Talking, Friends With Money, Lovely and Amazing, Please Give, Enough Said.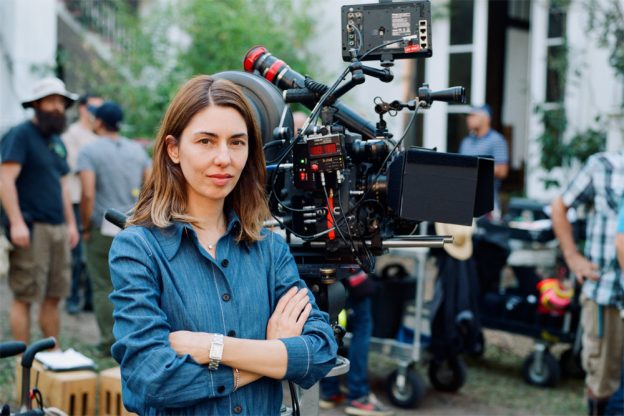 If Nora Ephron is the heart of female directing, Sofia Coppola is the soul. Her directing style offers a photographic vision of what the moment feels like. Often nostalgic and almost an expert in women's intuition.
Films include Lost in Translation, The Virgin Suicides, Marie Antoinette, Somewhere, The Beguiled.
Similarly to her best friend Sofia Coppola, her surname amounts to something of respect and recognition. But, when you watch a film written and directed by Zoe Cassavetes, you know that filmmaking is her passion and it's not about accolades.
Films include Day out of Days, Broken English.
Her films are important, because it breaks out of the traditional mold of storylines. American Indian filmmaker, Mira Nair focuses on the Indian culture and opens the window for us to see their economic and social situations.
Films include The Namesake, Vanity Fair, Monsoon Wedding, Mississippi Masala.
She is already a legend in her own making. Not only as the first black female director to be nominated for an Oscar ("13th"), also the first black woman to direct a live-action movie with a whopping budget of $100 mil. Show me the money.
Films include Selma, 13th, I Will Follow, A Wrinkle in Time.
She's always Frances Ha to me, because that's how good of an actress and screenwriter Greta Gerwig is. Now as an award winning director, she doesn't stray too far from that exact greatness. Greta is one of our muses, she embodies an independent, creative, compassionate and intelligent, driven woman within a generation that we are proud to be a part of. Those qualities are what she also puts into her films.
Film directing debut: Lady Bird
Then there is Kathryn Bigelow who won an Academy Award for Best Picture and Best Director for "The Hurt Locker", a historical win as the first female. Here is to the artistic women in Hollywood who are breaking down the doors and ceilings and coming into their own. Let's not hesitate to support and cheer on up-and-coming female directors who are breaking box office numbers such as Elizabeth Banks with Pitch Perfect 2 and upcoming "Charlie's Angels" reboot and Patty Jenkins who gave us the definitive women's action film "Wonder Woman." The future of film is definitely female, whether it's directing, writing, producing and acting. We want to hear more "she's the next Kathryn Bigelow".