5 Good Sustainable Things To Buy on Amazon
Amazon has become an online marketplace for almost anything you could possibly think of. With millions of products, countless options, and fast shipping, everything is literally at your fingertips. Here are five sustainable things to buy on Amazon to make your life a little more earth friendly.
BAMBOO TOOTHBRUSH
So much of our lives and daily routines have plastic. But for most of these things, there are much more sustainable alternatives that can be used in place of plastic. Something as simple as switching out your plastic toothbrush for a bamboo toothbrush can start your day off sustainably.
2 packs of 4 for $9.49
REUSABLE COTTON ROUNDS
Most of our beauty routines require several cotton rounds a day. They come in large packs and we go through them pretty quickly. Now imagine reusable cotton pads that are just as clean, efficient, and easy, but with zero waste.
Bamboo Makeup Remover Pads - 16 pack $8.99
HYDROFLASK
We have shifted away from plastic, disposable water bottles for quite some time now, so it seems like everyone has a sustainable bottle already. There are now a lot of reusable water bottle brands on the market, and are extremely available on Amazon.
Hydroflash Water Bottle $44.95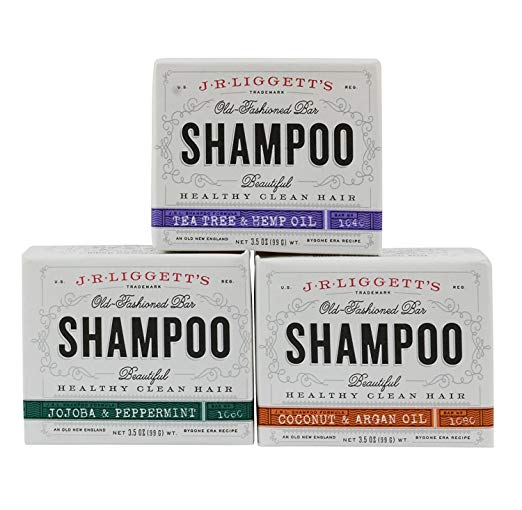 SHAMPOO, CONDITIONER, SOAP BARS
Almost all of our beauty products come in plastic packaging. While many brands are working to create more sustainable packaging, why not ditch packaging altogether? Shampoo, conditioner, and soap bars make for a simple shower routine and are easy to travel with.
J.R. Liggett's Old Fashioned Shampoo Bars - 3 pack $13.91
ECO-FRIENDLY TOTE BAGS
Tote bags are perfect for everything from grocery shopping to a beach day. They're also cute, simple, and in fashion. Many are made of sustainable materials and come from sustainable brands.
Kate Spade New York Canvas Tote $24
*DNAMAG uses affiliate links, but these do not influence our editorial content. We may earn commission for any sales from affiliate links.