5 Asian Female Writers To Know
by Elena Chen
As Crazy Rich Asians hit cinemas this year, the first major Hollywood production with an all Asian cast in 25 years, Asian artists are given one more subliminal word of acceptance to a world that previously seemed so inaccessible --- the mainstream. Becoming mainstream may mean to some an inevitable fate of becoming meme material (whose power should not be underestimated: #AsianAugust) but what the 5 female Asian writers introduced here were able, with this accessibility, to do was add cultural and social nuance to representations of the female voice.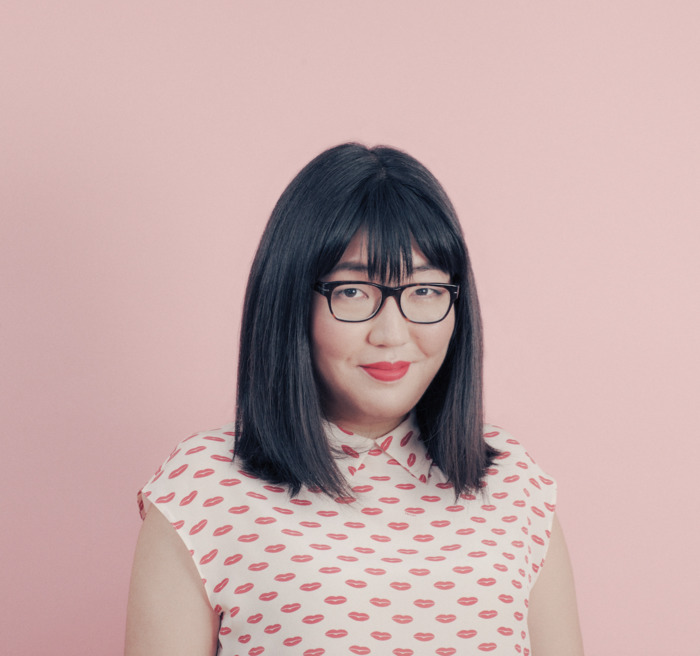 With a MFA in Creative Writing from The New School, Han is a New York Times Best Seller most well known for her two trilogies: The Summer I Turned Pretty and To All the Boys I've Loved Before, which was released this year by Netflix in its screen adaptation. Dedicated to the depiction of love and romance in the formative years of female characters, Han is undoubtedly discerned in her telling of the female perspective and does so bearing in mind the vulnerability of adolescence.
Originally born in Shanghai, Zhang is a Chinese American poet, essayist, and writer. Her most recent book, Sour Heart, is a collection of 7 bildungsroman stories met with great acclaim. In a Q&A for Powell's Zhang spoke on the thinking behind the book and expressed hopes "to convey the unreality of childhood, the sweetness and the sourness of being so small, so helpless, and so dependent on adults. We tend to render childhood as purely idyllic and innocent, or totally nightmarish and traumatic, but there's a spectrum of nuance that lies between". Zhang has previously published a book of poetry in 2012 titled Dear Jenny, We Are All Find, which she wrote whilst completing a MFA at Iowa Writer's Workshop. She has also written for Rookie, an online magazine for teens, demonstrating a talent for written expression extending to many platforms.
One of the four female writers behind Rick and Morty's 3rd season, Chinese American screenwriter Jessica Gao holds an impressive resume of comedy shows she's been a part of; including Silicon Valley, Bajillion Dollar Propertie$, Take My Wife and Robot Chicken. After her recent Emmy for the Rick and Morty episode 'Pickle Rick', she is set to write and produce her own series centered around "Janet Zhao, a first generation Chinese-American woman who struggles to set healthy boundaries with her crazy, exhausting family". Unafraid to use her voice and her heritage as a point of creative departure, Gao pushes the discussion around race and gender in and into mainstream media.
Since its first publication in 1991, Wild Swans is a family autobiography of the lives of Jung Chang, her mother, and her grandmother selling at 10 million copies in 37 languages. She details with harrowing disillusionment the politics of womanhood, the family's experiences under Mao's reign, and Chang's eventual escape into academia in the UK. The book still banned in China, Chang has gone on to co-write a biography on Mao with her husband, Jon Halliday, and of Empress Dowager Cixi. She had great ambitions for both publications, the first meant to "shake the world" around conceptions of Mao and the second intended to complicate the tyrannous and ruthless image of Cixi. As a historian and survivor, Chang is one of the Asian female writers to read.
The author of Joy Luck Club, a book-turned-film telling the lives of 4 Chinese immigrant mothers and their daughters as they play mahjong together, Amy Tan focuses in her work the relationship between mothers and daughters. As the film version of Joy Luck Club was released in 1993, it is the precedent to Crazy Rich Asians many had hoped would give more spotlight to the Asian experience. Her memoir, written in serendipitous accumulation of "unplanned autobiographical prose", is published as a collage of intimate excerpts and recalls explaining topics from Tan's writing process to her relationship with her mother. Although her work has been criticised for stereotyping Chinese men and reifying the Chinese-American experience, Tan nonetheless stands as one of the first Asian female writers propelling a marginalised perspective.
*Opening image of Jenny Zhang via WWD