5 Good Things For Summer Skin and Face
by Hannah Haghighi
For those readers looking for the perfect products to achieve that highly sought after "no makeup makeup" look, search no further. These long wearing, ever natural looking products will help you stay Instagram ready no matter what your summer plans are. Whether you are out to brunch in the sun, fulfilling your summer travel dreams, or getting ready for another day at the office, these products have you (and your Insta content) covered.
We all know a good base starts with the skin. When your skin is happy, it not only elevates your makeup look, but is a major confidence booster as well! A good toner is a step that is often neglected and can help take your skincare routine to the next level. Used after cleansing and before moisturizer, a toner can help to clean your skin of excess oils, makeup, sweat, or general gunk that your cleanser may have not been able to remove. It also is mainly used to balance the pH of the skin.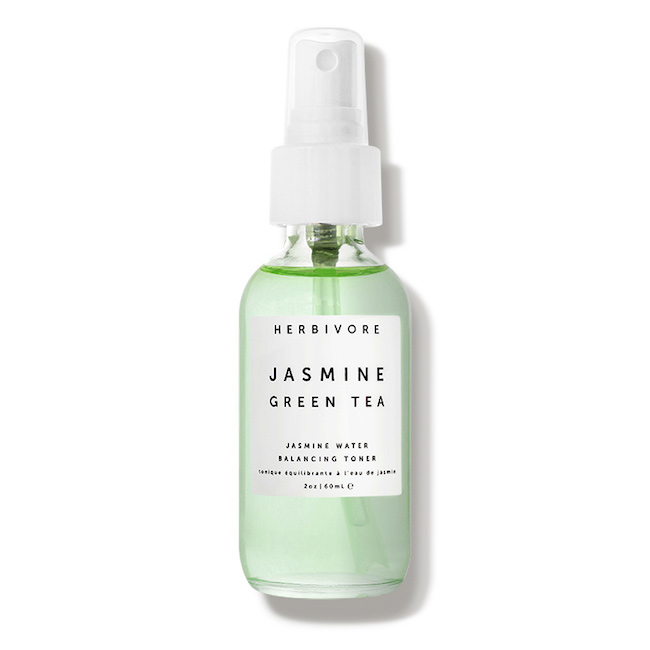 Herbivore Botanicals has a toner that can help battle all of your summer skin woes. The Jasmine Green Tea Balancing Toner ($22) is a vegan toner that is silicone, fragrance, and gluten free. The antioxidant green tea helps to draw out toxins in the skin while the willow bark and witch hazel work to clarify and hydrate. It is easy to get behind a brand like Herbivore Botanicals thanks to their dedication to providing clean, ethical products that really do work.
We all want to be that girl whose skin looks like it has been kissed by angels the moment she gets out of bed. Sadly, for about 99.9% of us, this is just not always the case. For those hot summer days when you just need that little bit of coverage, the Milk Makeup Sunshine Skin Tint ($42) is here to save the day. This light coverage, dewy foundation evens the skin tone and hydrates the skin, all while providing SPF 30 to keep away any trace of a sunburn. You can apply it with your fingers for lighter coverage, or if you are looking for fuller coverage, use a beauty sponge and set with powder to keep creasing at bay.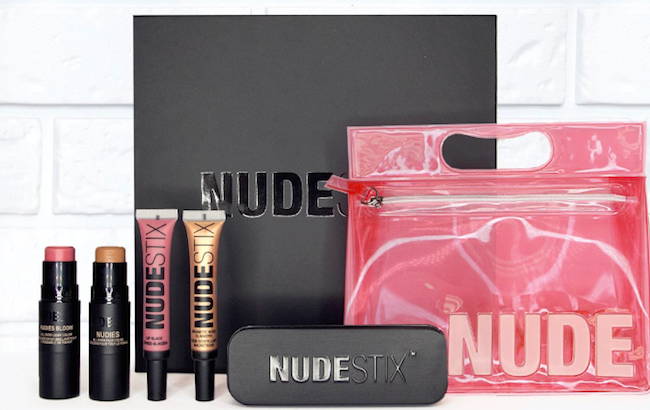 The recent NudeStix launch, Summer Proof by Summer McKeen ($69) is a perfect combo of everything you would need to spice up a makeup look in one easy to travel with package.
This bundle comes with a stick bronzer and blush, which can be used for their intended purposes wonderfully, but if you're feeling creative, can go on the eyes beautifully as well. It also includes a golden liquid eyeshadow that can double as a highlight, and the perfect neutral nude gloss. All of these products can be applied with the fingers or with a brush, depending on the look you are wanting to achieve. Not only is the packaging adorable, but if you buy the bundle, it comes with the cutest travel bag as well. Perfect for babes on the go.
photo: Nudestix
To finish off the look, what better to make the lashes pop than with Glossier Lash Slick ($16) This non-clumping, water resistant mascara has been deemed "the perfect everyday mascara" by Glossier, giving us long lasting length to the gods with no harsh ingredients.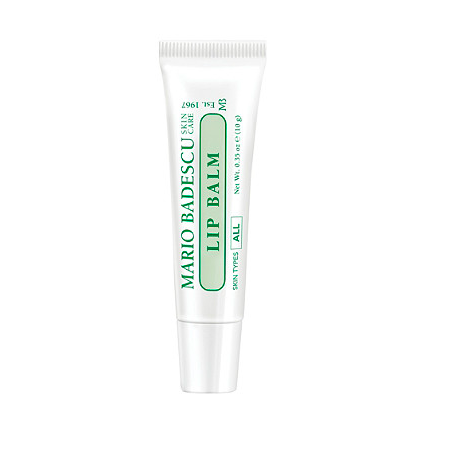 Top off your looking with this ultra-hydrating lip balm by Mario Badescu ($8). This is a lip balm that works wonders in hydrating the lips and at $8 a tube, doesn't come close to breaking the bank (and the pricepoint means you can have one in your car, in your purse, etc.). Nothing like hydrated, juicy lips to bring together a fresh, dewy makeup look.
photo: Ulta.com
*DNAMAG uses affiliate links, but these do not influence our editorial content. We may earn commission for any sales from affiliate links.