Marc Jacobs on Yayoi Kusama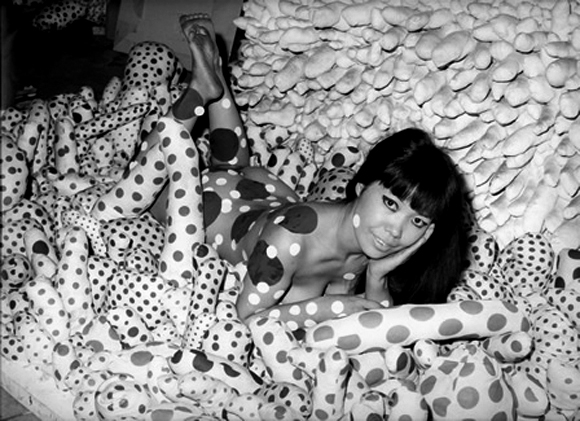 Japanese artist and writer, Yayoi Kusama has been selected in TIME Magazine's '100 Most Influential People'. A master of 60's avant-garde, Kusama is still going strong at age 87. She is the artist's artist. She influenced many creatives of her time, particularly Andy Warhol, whom no doubt encouraged his works in pop art. Her widely popular and ongoing exhibitions of the Mirror/Infinity rooms have even infiltrated today's pop culture, which includes Adele who performed inside Kusama's Infinity Room at the Broad Museum in Los Angeles.
It is from her past elaborate collaboration with Louis Vuitton that sparked a special and long-lasting relationship with Marc Jacobs. In the TIME article, the designer writes about the first time they met.
She arrived to meet me in a colored wig and a caftan-like creation of hers with all her signature spots. Her eyes never left mine, and she held my hand often as she talked to me. She kept repeating certain phrases: "We must create, we must create, it's important that we create." We spent a few hours together, and every time I tried to leave, she'd pull me back in.
Read the full article here.