5 (Not So) Small Businesses By Women For Women
NOT ONLY DO WE TAKE PRIDE IN CELEBRATING FEMALE TALENTS IN ALL CREATIVE WORLDS, BUT IT'S IMPORTANT TO ALSO SPOTLIGHT WOMEN ENTREPRENEURS. WE BELIEVE THAT GIRLS WILL INVENT THE FUTURE IN ALL FORMS OF INDUSTRY BY CREATING JOBS, INFLUENCING CULTURE AND MARKET/ECONOMY AND PROVIDING OPEN PATHS TO THE NEXT GENERATIONS. IN THIS MONTH'S ROUND-UP WE TAKE PLEASURE IN INTRODUCING THESE FIVE SMALL, GROWING BUSINESSES FOUNDED BY SMART, PASSIONATE AND HARD WORKING WOMEN.
Jewellery designer, Nye De Marchi once went to Egypt, bought a car, destroyed a couple of pyramids and used the rubble to make a necklace. Her visual-arts background and love for archaeology heavily inspire the conceptual aesthetics of the Australian brand. Sustainably sourced and using silversmithing craftsmanship and lost wax casting, each piece is truly one-of-a-kind.
Domino Kirke, Samantha Huggins, and Lindsey Bliss are the triad of birth doulas and educators that own and run Carriage House Birth. Together with Bluming Studio they created Grand Street Healing Project in Brooklyn, New York. This wondrous spot built for everything from birth and postpartum support, childbirth education, pilates/gyrotonic, community reiki, a variety of workshops all to do w/wellness, spaces for grief support, 12 step meetings and so much more.
Adele Tetangco and Alnea Farahbella named the line after their favorite animal, but the collection is inspired by Princess Diana's casual and chic style. With that in mind, each style is thoughtfully crafted in Los Angeles. This line is very Silverlake brunch, but also fits the vibe of Le Marais streets in Paris.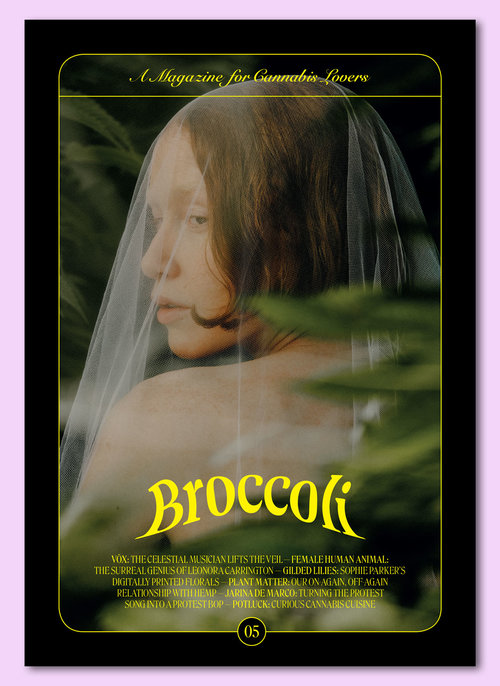 A magazine created by women who love weed, providing a modern view on today's cannabis culture. Published three times a year, Broccoli encourages the discovery and intelligent appreciation of cannabis through creative and inclusive explorations of art, culture, and fashion.
Andie Swim is a direct-to-consumer brand designed with the input of thousands of women. What women want is comfortable swimwear with flexible fit, hold-you-in-weave, and ideal blend of Spandex and nylon. Andie makes sure that you're buying what fits your body, not others. Also offers inclusive sizing.