5 (Not So) Small Business By Women For Women
NOT ONLY DO WE TAKE PRIDE IN CELEBRATING FEMALE TALENTS IN ALL CREATIVE WORLDS, BUT IT'S IMPORTANT TO ALSO SPOTLIGHT WOMEN ENTREPRENEURS. WE BELIEVE THAT GIRLS WILL INVENT THE FUTURE IN ALL FORMS OF INDUSTRY BY CREATING JOBS, INFLUENCING CULTURE AND MARKET/ECONOMY AND PROVIDING OPEN PATHS TO THE NEXT GENERATIONS. IN THIS MONTH'S ROUND-UP WE TAKE PLEASURE IN INTRODUCING THESE FIVE SMALL, GROWING BUSINESSES FOUNDED BY SMART, PASSIONATE AND HARD WORKING WOMEN.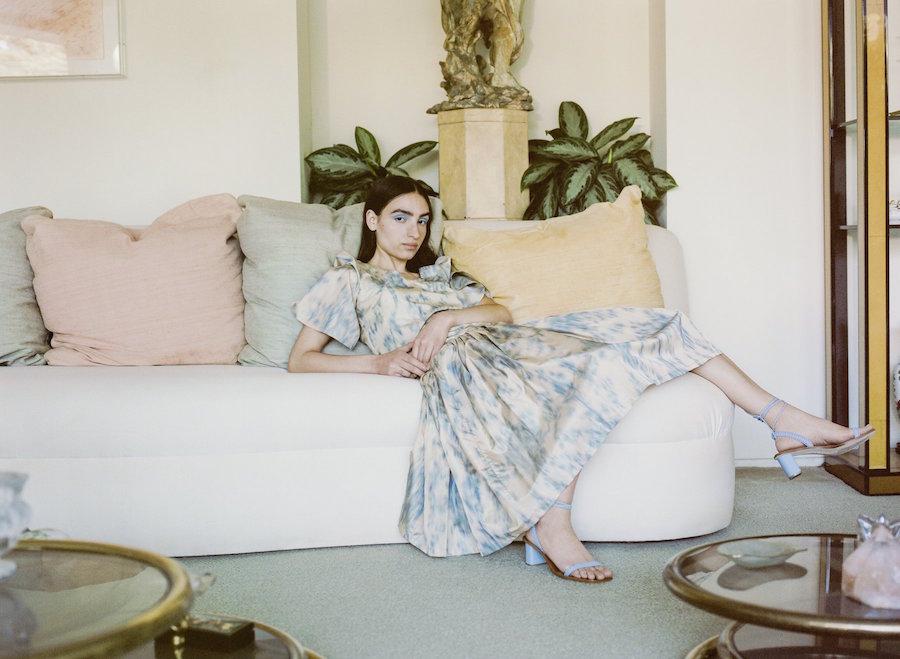 LOQ is Keren Longkumer and Valerie Quant who met during school, both studying footwear design. Since its launch in 2015, LOQ has captured the architectural-chic aesthetic of Los Angeles women while the collection is made in Spain. The moods of David Hockney blended with European sophistication.
>> @loq
In 2008 during the great recession, Sonja Rasula founded Unique Markets. Solely bootstrapped and even risking her entire 401k savings, she created a retail community where small brands became vendors at local shopping fairs. What was once a small venture, today has become the go-to marketplace for emerging brands to meet their customers face to face. Unique Markets hasn't lost its personal, rarity of a "meet the maker" experience in cities from Los Angeles, Seattle, Minneapolis, Washington D.C, NYC, Boston, San Francisco and Austin.
Good Boy Collective is a boutique for dogs and for its humans in Vancouver, BC. Founded by Dayandra Elrod and her two dogs, Bowie and Rupert, Good Boy Collective is a community space promoting ethical goods and supplies for dogs and pet rescue events. Their ZERO WASTE program offers premium limited ingredients for dog and cat food, while also minimizing the use of plastic packaging.
@shopgoodboy <<
Megan Alason Pearl went straight from college to starting her own business. Cloud Hunter has been her baby since 2011 and the vision has remained true; a direct-to-consumer brand of 100% made in California, ethically produced, eco-friendly apparel, accessories, home and beauty goods.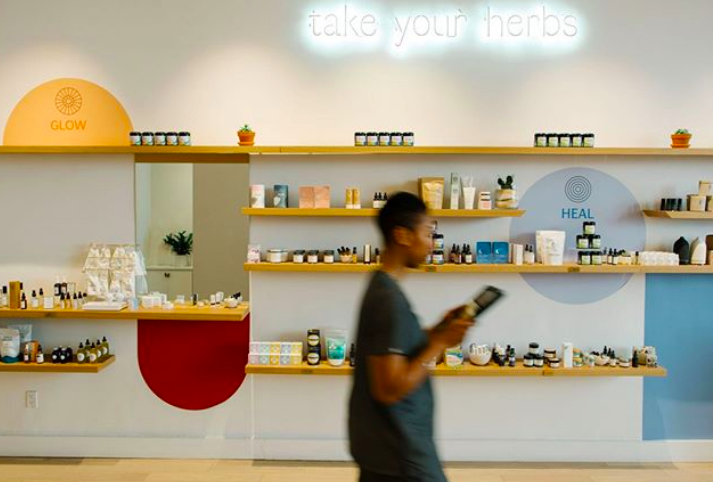 WTHN is all about "heal for real" built on 3 components to prevent (wellness), heal (strength) and glow (ancient beauty secrets). The founders Michelle Larivee and Dr. Shari Auth, a holistic health practitioner, both believe in acupuncture and herbs for all. Their approach to healing is personal and simplified remedies where ancient wisdom meets modern science. The acupuncture clinic located in the Flatiron, Manhattan is a haven for scientific wellness. Their online shop includes a well curated variety of herbal products, face and sound therapy tools.
@wthn <<