Buy Now, Wear Now 🎸 ALEXACHUNG
It took someone like Alexa Chung's debut line ALEXACHUNG to finally get me on board the 'see now buy now' model. I am 100% down with changing and disrupting the system, because those Mary Jane Ballet flats (reminiscent of my childhood Chinatown versions) looked so good on the runway, that I would very much like to wear them tomorrow and not three months from now. The debut collection mirrors the designer's own style that we have coveted throughout the years. Just as her wardrobe persona is inspired by musicians and friends, such is the same with pre-fall 2017. Nice girl ruffled silhouettes, floral embroidery, denim (and not the boyfriend kind) and cool graphic tees & sweatshirts. One in particular that I've got my eye on is the George Harrison sweatshirt that was illustrated by Alexa's father Phil Chung.
Featured below are some items on our wishlist and a cool music video by Mike Skinner starring Alexa Chung exclusively for MyTheresa, in case you needed further shopping inspiration.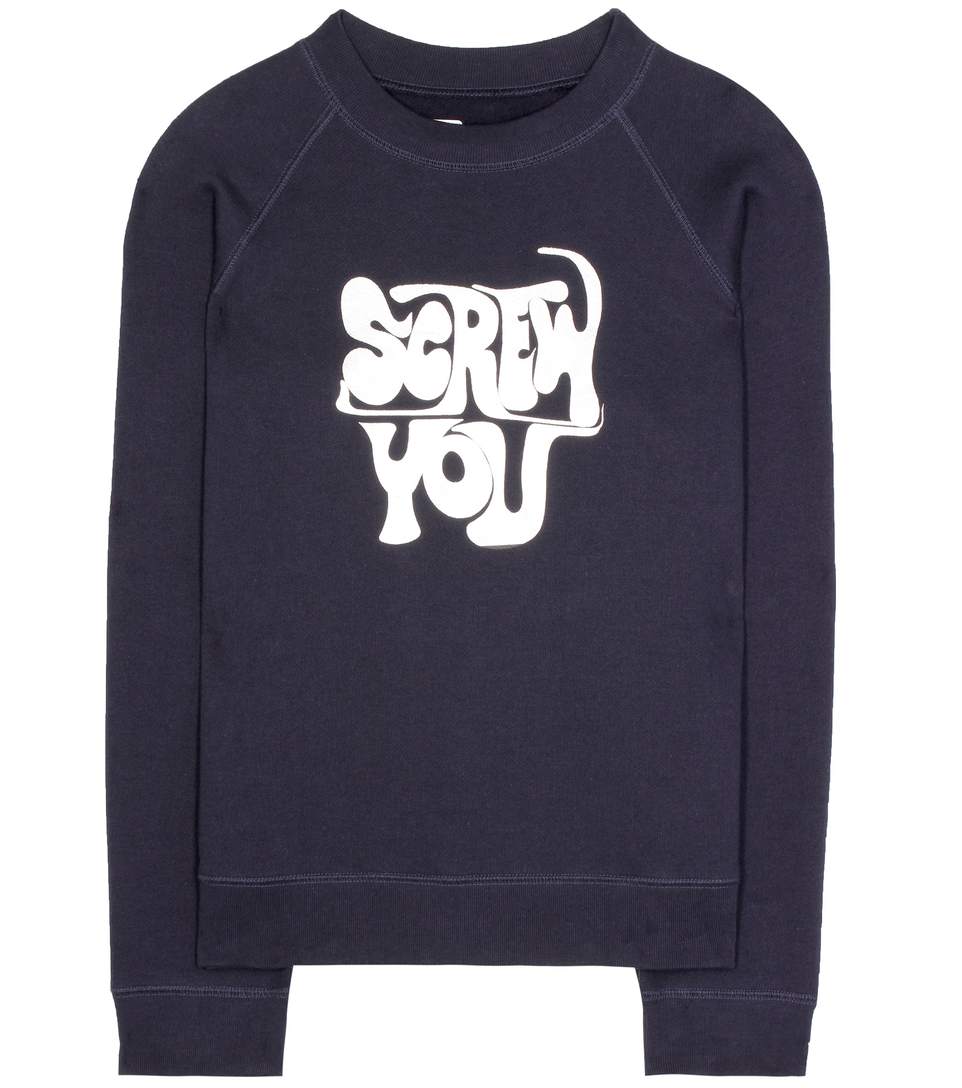 SCREW YOU vintage inspired sweatshirt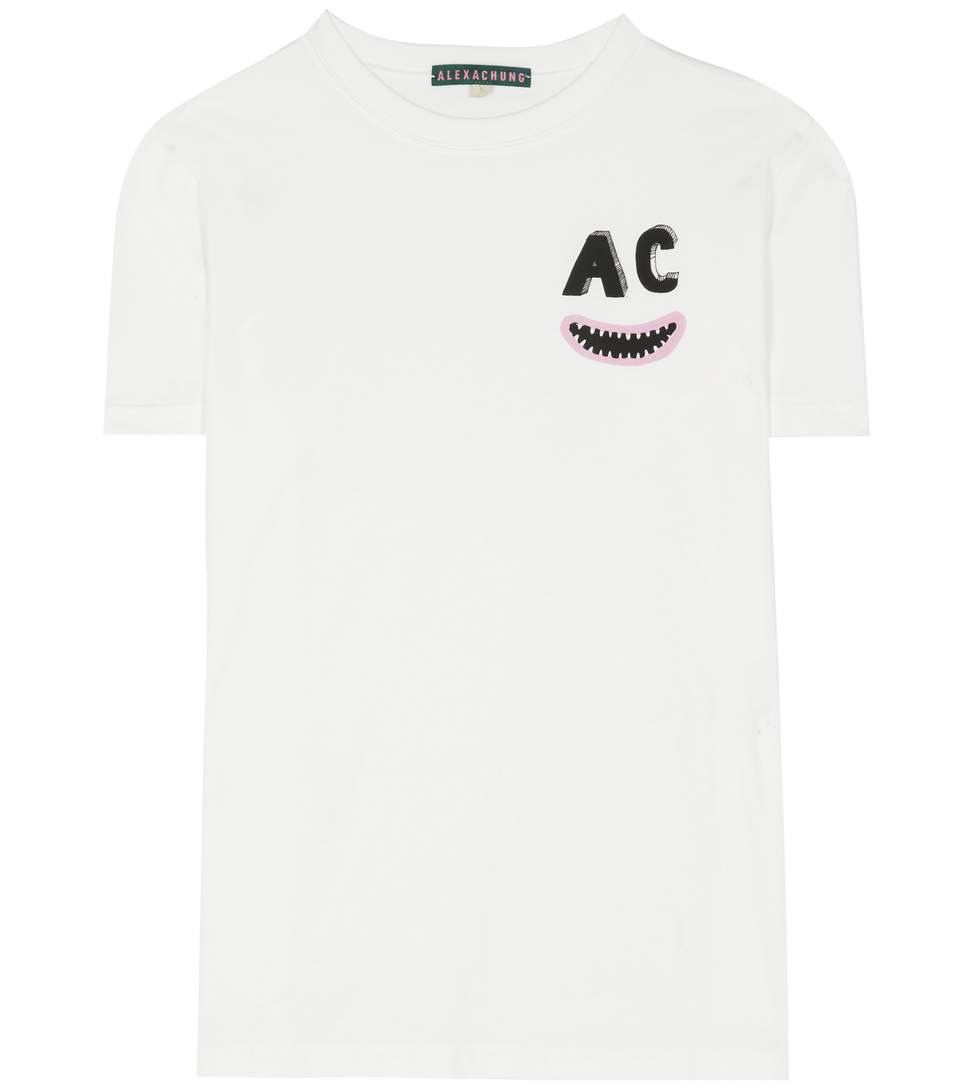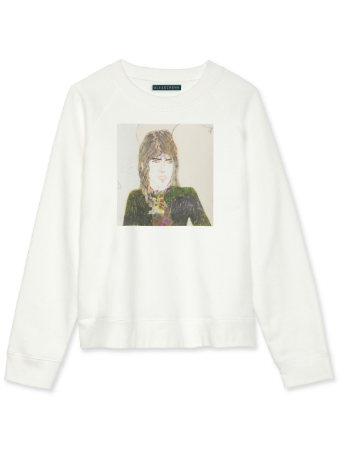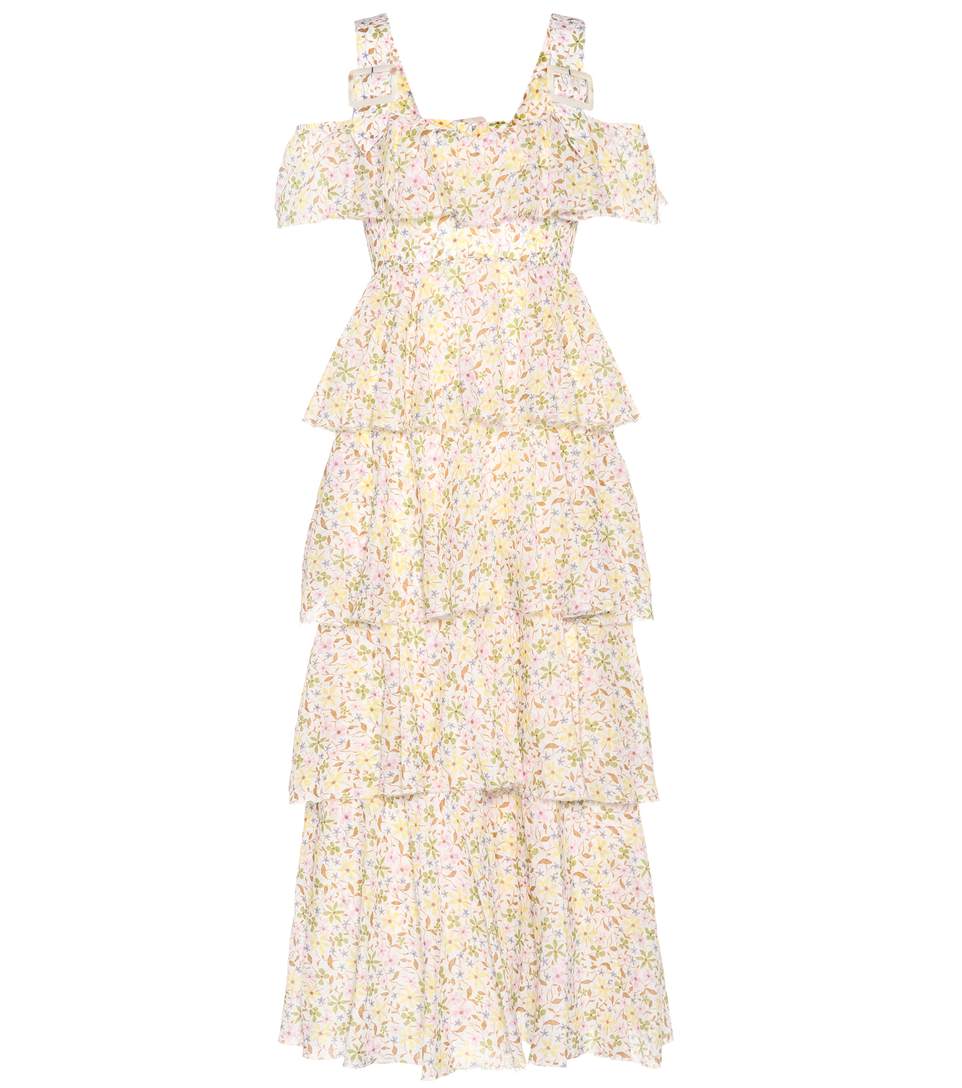 FLORAL PRINTED COTTON DRESS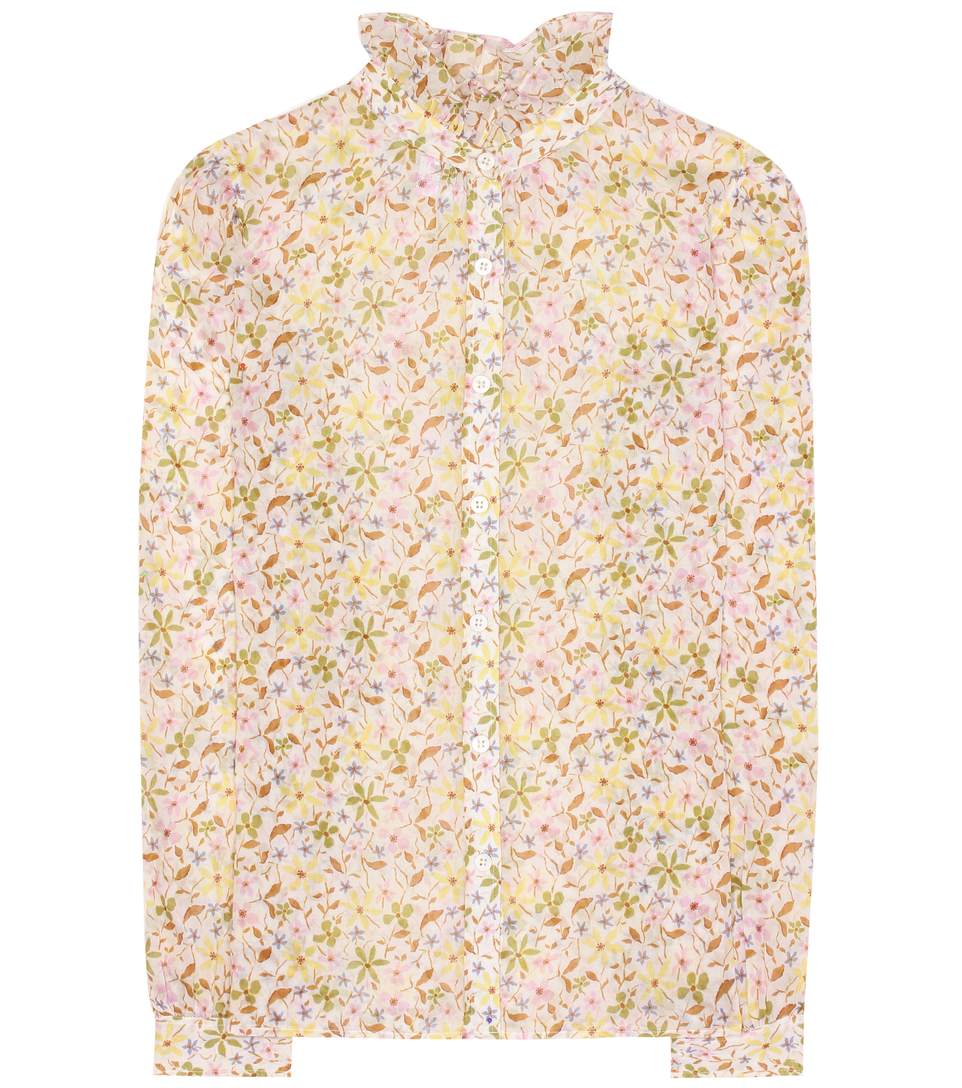 FLORAL PRINTED COTTON SHIRT